FGB Radial Spherical Plain Bearings Requiring Maintenance
A characteristic feature of FGB steel/steel radial spherical plain bearings is the outer ring, which is intentionally fractured so that it can be sprung apart to enable the inner ring to be inserted (fig. 1). Therefore, these bearings are non-separable and easy to handle.
The bearings are manganese phosphated and the sliding contact surface is then treated with a running-in lubricant. This reduces friction and wear during the running-in period. To facilitate lubrication, all bearings, with the exception of some small sizes, have an annular groove and two lubrication holes in both the inner and outer rings.
Heavy-duty spherical plain bearings (fig. 2) are manufactured with the FGB multi groove system and are fitted with a LS heavy-duty (triple-lip) seal on both sides. As their name implies, these bearings are an excellent solution for applications under extreme environments and operating conditions such as:
· heavy alternating loads

· shock loads
· heavy static loads
A standard assortment of heavy-duty spherical plain bearings is listed in the product table. On request, FGB can manufacture and supply also other radial spherical plain bearings with the multi-groove system (designation suffix ESL).
Bearings and rod ends requiring maintenance should be greased prior to being put into operation. With the exception of a few applications, they should be relubricated periodically.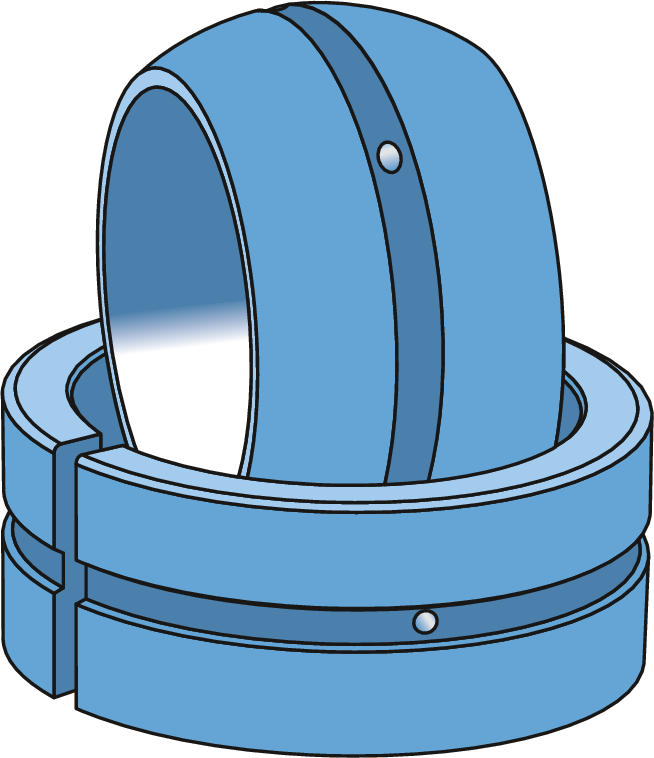 fig. 1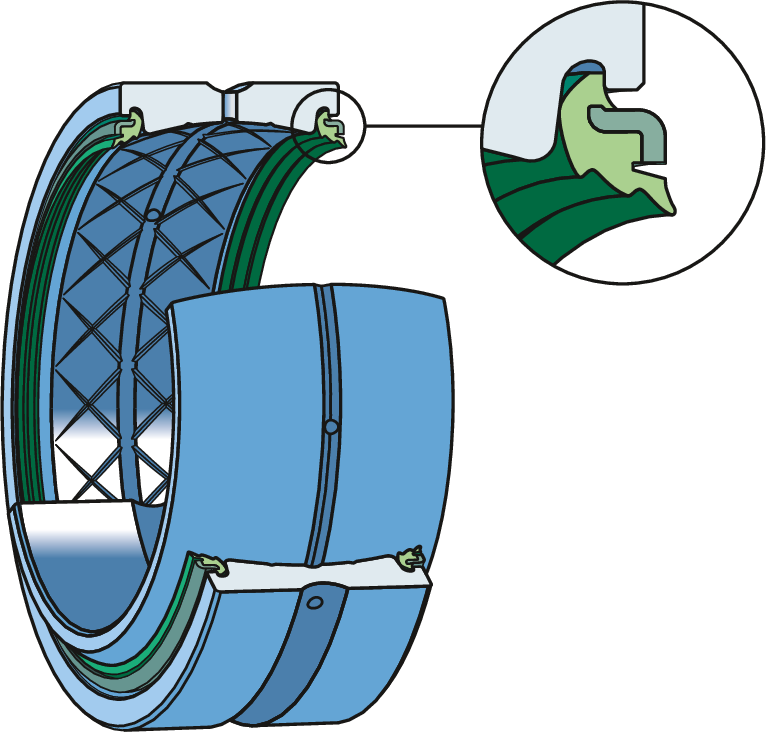 fig. 2
FGB Plain Bearing
FGB Spherical Bearing
FGB Rod End Bearing
FGB Joint Bearing
FGB Spherical Plain Bearing
FGB Radial Spherical Plain Bearing
Phone: +86-18663005726
Skype/Whatsapp/Wechat: +86-18663005726
Email: fgb003@fgbearing.com